ANDREA
escape artist & agency partner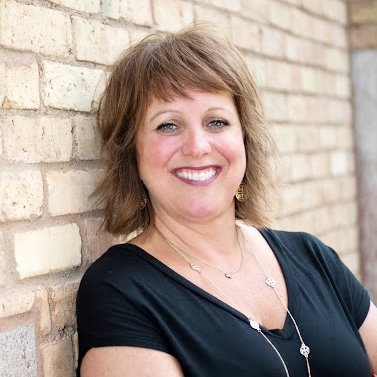 andrea@escapewithusvacations.com
Meet Andrea

NICKNAME:  Wally
FAVORITE QUOTE:  "I've got a drink in my hand, I've got my toes in the sand."
FAVORITE ADULT BEVERAGE: Big glass of champagne on ice! (Don't knock it until you try it – DELISH!)
HAS A KNACK FOR:  Getting in accidents.
FAVORITE DESTINATION:  St John, USVI.  IT has the most beautiful beaches I've ever seen.  If you're willing to hike a little, you could land on a beach and have it to yourself the entire day!  The snorkeling is awesome and 60% of the island is a national park so it's a very quiet island.
SOMETHING MOST PEOPLE DON'T KNOW ABOUT YOU:  We (the owners of Escape With US Vacations) were asked to be stars of a reality show!  Yep, it's true!  The production company of Jersey Shore approached us and asked us to send in audition tapes.  They loved us and even sent us contracts!  In the end the network decided to take the show in another direction so we were 'shelved'.  In hindsight, it was for the best – we still have our families, friends and each other (but the paychecks sure would've been nice!!)
MARIA
escape artist & agency partner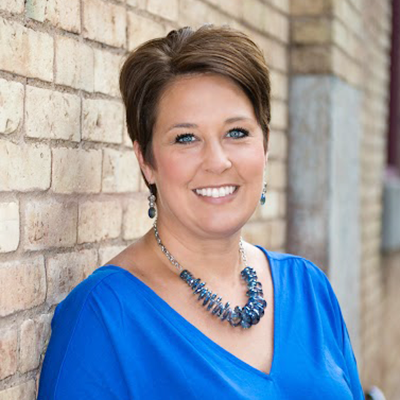 maria@escapewithusvacations.com
Meet Maria

NICKNAME: Ree.  And Marie, which only my sister calls me because she knows I hate it!
FAVORITE QUOTE:  "Be still and know that I am God" – Psalm 46:10
FAVORITE ADULT BEVERAGE:  Tanqueray Rangpur and Diet Tonic
DREAM OCCUPATION (if I wasn't in the travel biz):  I would LOVE to be an ESPN reporter.  Michele Tafoya is my fav!
WHERE YOU CAN FIND ME WHEN I'M  NOT WORKING:  At a baseball field, basketball court, football field or gymnastics site watching one of my 4 kids doing what they love!
I'M BEST AT SOLVING FOR MY CLIENTS:  Knowing and suggesting the places that will make them truly happy!
THERESA
escape artist & agency partner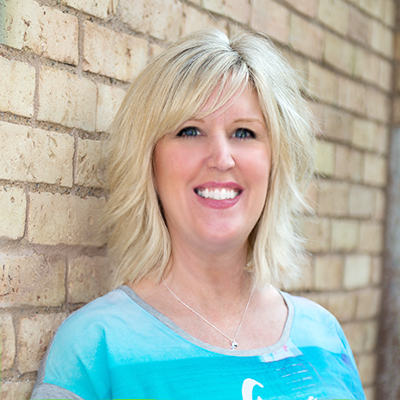 theresa@escapewithusvacations.com
Meet Theresa

NICKNAME: Big Will or Trixie
FAVORITE QUOTE:  "For I know the plans I have for you," declares the Lord, "plans to prosper you and not to harm you, plans to give you hope and a future." – Jeremiah 29:11
FAVORITE ADULT BEVERAGE: Definitely a Margatini!
Family recipe of equal parts 100% agave white tequila, Cointreau and freshly squeezed lime juice, shaken and served in a chilled martini glass – YUM!
THREE BEST PERSONALITY TRAITS:  I'm super silly, almost to the point of being annoying!  I'm forgiving and don't believe in holding a grudge.  I'm committed – your vacation experience is as important to me as if it were my own.
FAVORITE DESTINATION:  Any destination in the country of Mexico.  It is a country that's filled with the most amazing and engaging people who work so hard to ensure your vacation experience is one that's filled with incredible adventures and moments!
I'M MOST GRATEFUL FOR:  Sounds so cliché but without a doubt – my family.  I'm blessed with a large family that could all live on the same block and be happy about it  (most of the time)!  And when I became "Mimi' to the 2 most amazing grandsons…well – there just isn't enough space here or words in the English language to express my feelings of gratitude for this role in my life!
CHRISTINA
destination wedding specialist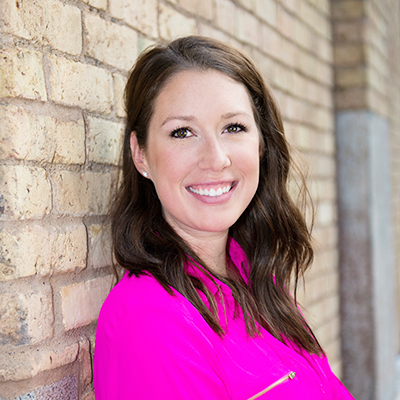 christina@escapewithusvacations.com
Meet Christina

NICKNAME: Sissy
FAVORITE QUOTE:  This is a tough one – I have so many but 2 of my favorites are:
"Be somebody who makes everybody feel like a somebody." and "The most important work you'll ever do is within the walls of your home."
FAVORITE ADULT BEVERAGE:  A Chilled 'Margatini' made by Theresa Williams!
HIDDEN TALENT MOST PEOPLE DON'T KNOW ABOUT:  I'm pretty unbeatable at Dr. Mario (an original Nintendo game from when I was young)
IT WOULD BE IMPOSSIBLE FOR ME TO GIVE UP: My morning cup of coffee or an evening glass of wine.  Most days I need an equal amount of both!
MY DREAM OCCUPATION (If I wasn't in the travel biz):  I would have loved to be a teacher…or a Lifestyle Blogger!
BONNIE
escape artist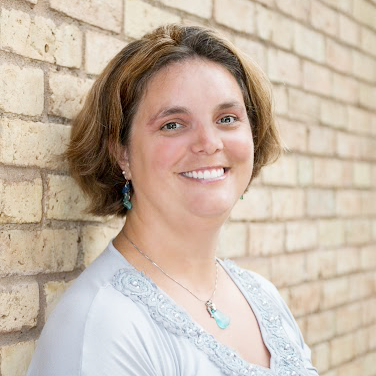 bonnie@escapewithusvacations.com
Meet Bonnie

NICKNAME: Bon
FAVORITE QUOTE:  "You only live once so do it right!"
FAVORTIE ADULT BEVERAGE:  Captain Morgan & Diet Coke
NICEST THING ANYONE HAS EVER SAID TO ME:  Hey Mom.  What?  I Love You!
FAVORITE DESTINATION:  Australia.  It was great to snorkel in the Great Barrier Reef and watch the whales and dolphins circle or boat.  Seeing and walking in the Sydney Opera House.
FIVE THINGS ON MY BUCKET LIST:  Visit Bora Bora, take a hot Air balloon ride, own a 1965 red mustang convertible, take an African Safari, attend the Super Bowl
WHERE YOU CAN FIND ME WHEN I'M NOT WORKING:  Swimming, boating, riding my bike, playing volleyball.
BECKI
escape artist
Becki@escapewithusvacations.com
Meet Becki

NICKNAME:  Brooke — it's an old industry name that stuck with friends and family
FAVORITE QUOTE: We plan, God laughs  — I'm a planner.  It's what I do best.  I love a good schedule and a fancy planner.  What I've learned over the years is that life can be unpredictable and can change at a moments notice.  I've learned to be open, flexible and to have faith.
FAVORITE ADULT BEVERAGE:  Champagne is always my first choice (in a pretty glass! Or I love Tito's/club soda with lots of limes (again, in a pretty glass)
SOMETHING MOST PEOPLE DON'T KNOW ABOUT ME:  I'm a published author, working on my 2nd book.
I used to work for two airlines that no longer exist (mergers).  If I say which ones, that will age me!
I also was an exchange student in high school.  I lived with a host family and still keep in touch with my 'german sister'.  I returned in college to study abroad in Germany and Austria, and got to travel through Europe on the Eurail.  I used to speak fluent German.  Don't ask me to now, unless you have lots of Riesling… then it seems to flow.  Prost!
FAVORITE DESTINATION: Oh.. there are so many beautiful destinations!  For the U.S.  — Marco Island, Fl
For Mexico/Caribbean — the Caribbean side of Mexico
Cancun/Playa del Carmen/Riviera Maya
(nothing beats a luxury all-inclusive resort!)
For Europe — Oberammergau, Germany; Vienna, Austria; Swiss Alps
Current travel bucket list:   Greece, Riverboat cruise, and  Bora Bora!
JODI
escape artist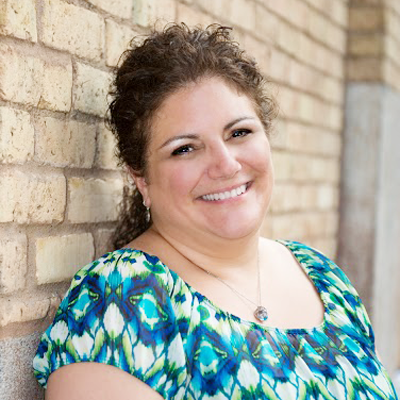 jodi@escapewithusvacations.com
Meet Jodi

NICKNAME: Don't have one
FAVORITE QUOTE:  "Life offers you a second chance ~ It's called tomorrow!"
FAVORITE ADULT BEVERAGE:  Anything fruity…especially with an umbrella in it!
I'M A COLLECTOR OF:  Postcards.  I inherited my Grandma's collection so I am continuing to add to the collection in her honor.
FIVE THINGS ON MY BUCKET LIST:  Become a millionaire, jump out of a plane, see Mount Rushmore, travel to Italy, travel to Australia.
FAVORITE DESTINATION:  Cancun/Riviera Maya.  I love everything about it!!
JULIE
escape artist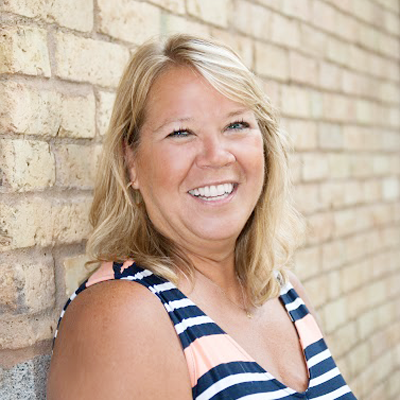 julie@escapewithusvacations.com
Meet Julie

NICKNAME: Julies
FAVORITE QUOTE:  "One day at a time."
FAVORITE ADULT BEVERAGE:  Moscow Mule (as of right now)
THREE BEST PERSONALITY TRAITS:  I'm friendly, I'm a great motivator and I'm a multi-tasker!
MY DREAM OCCUPATION (If I wasn't in the travel biz):  This is what I love! But food critic wouldn't be bad!
I'M BEST AT SOLVING FOR MY CLIENTS:  Assisting them with choosing a destination that best fits their vision for what they want their vacation to be.
MICHELE
escape artist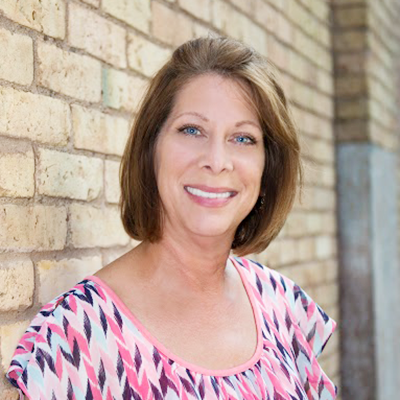 michele@escapewithusvacations.com
Meet Michele

NICKNAME: Shmell.  When my niece was little she couldn't pronounce Michele so she called me Shmell!
FAVORITE QUOTE:  "You don't choose your family.  They are God's gift to you, as you are to them."  I have to remind myself of this.  Often.
FAVORITE ADULT BEVERAGE:  Acqua Restaurant in White Bear Lake recently served me an Elderflower martini.  I thought I'd died and gone to Heaven!  Polis Vodka, St Germain Elderflower Liquer, topped with sparkling wine, served up in a martini glass.  YUM!
NICEST THING ANYONE'S EVER SAID TO ME:  This one has always stuck in my mind.  It was August of 1997 and I was 7 months pregnant with my daughter (it was long, hot summer!)  I had been feeling big and uncomfortable for days – really sad and blue.  My husband and I had dinner in Stillwater with another couple and as we were walking down the river front sidewalk, a total stranger walking past me said "you look beautiful" and walked on.  That random act of kindness snapped me out of my depression and work me up to the idea that words have power and can make a difference.
I'M MOST GRATEFUL FOR:  The love of my family.
FAVORITE DESTINATION:  Europe.  I love the 'old aspect' of Europe.  The history and the culture.
NANCY
escape artist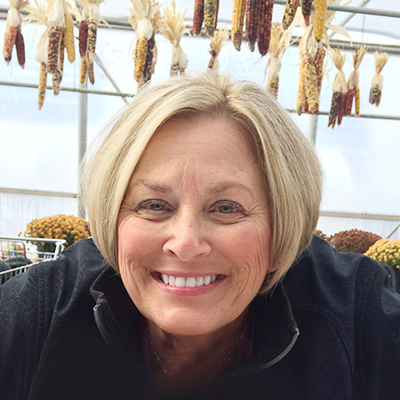 nancy@escapewithusvacations.com
Meet Nancy

NICKNAME: No nickname
FAVORITE QUOTE:  "So Be It"
FAVORITE ADULT BEVERAGE:  Red wine and Mojitos
THREE BEST PERSONALITY TRAITS:  I am a strong, independent and confident woman, I care about people and how they feel, and I smile a lot – I'm a happy person!
FIVE THINGS ON MY BUCKET LIST:  Make each of my grandchildren know in their hearts that they are my favorite, visit Greece, learn to paddleboard in the ocean, own a BMW Z sports car, sleep in a lighthouse.
FAVORITE TRAVEL DESTINATION:  Hawaii – it is so romantic and interesting and Naples, Florida for the white sand and beautiful beaches.